Carl-David Hagerbonn had a successful career in the finance industry, lived a comfortable life in Stockholm, and had several opportunities to travel across the world. But for Hagerbonn, this seemingly sought-after lifestyle wasn't enough. Something was missing on a deeper level, and he dreamed of a more meaningful purpose in life. This is what propelled Hagerbonn to leave his long-standing job in finance and start his own company with a mission to empower others and create positive change in the world.
So, why jewellery? From his colorful trousers to his crisp suit jacket, it's clear that Hagerbonn pays close attention to style. He is a big believer that what a person wears can impact how they feel. When you feel good, you're more likely to do good – for other people and for the world. Hagerbonn wanted to offer people something they could wear that would make them feel elegant, remind them of their inner strength, and inspire them to live honestly. Jewellery with a minimalistic and empowering design was the perfect choice. TREEM jewellery is versatile, so it can either be dressed up and shown off or worn subtly as a personal statement. No matter how it is styled, the intention is for each piece of TREEM jewellery to hold a deeper significance for the wearer.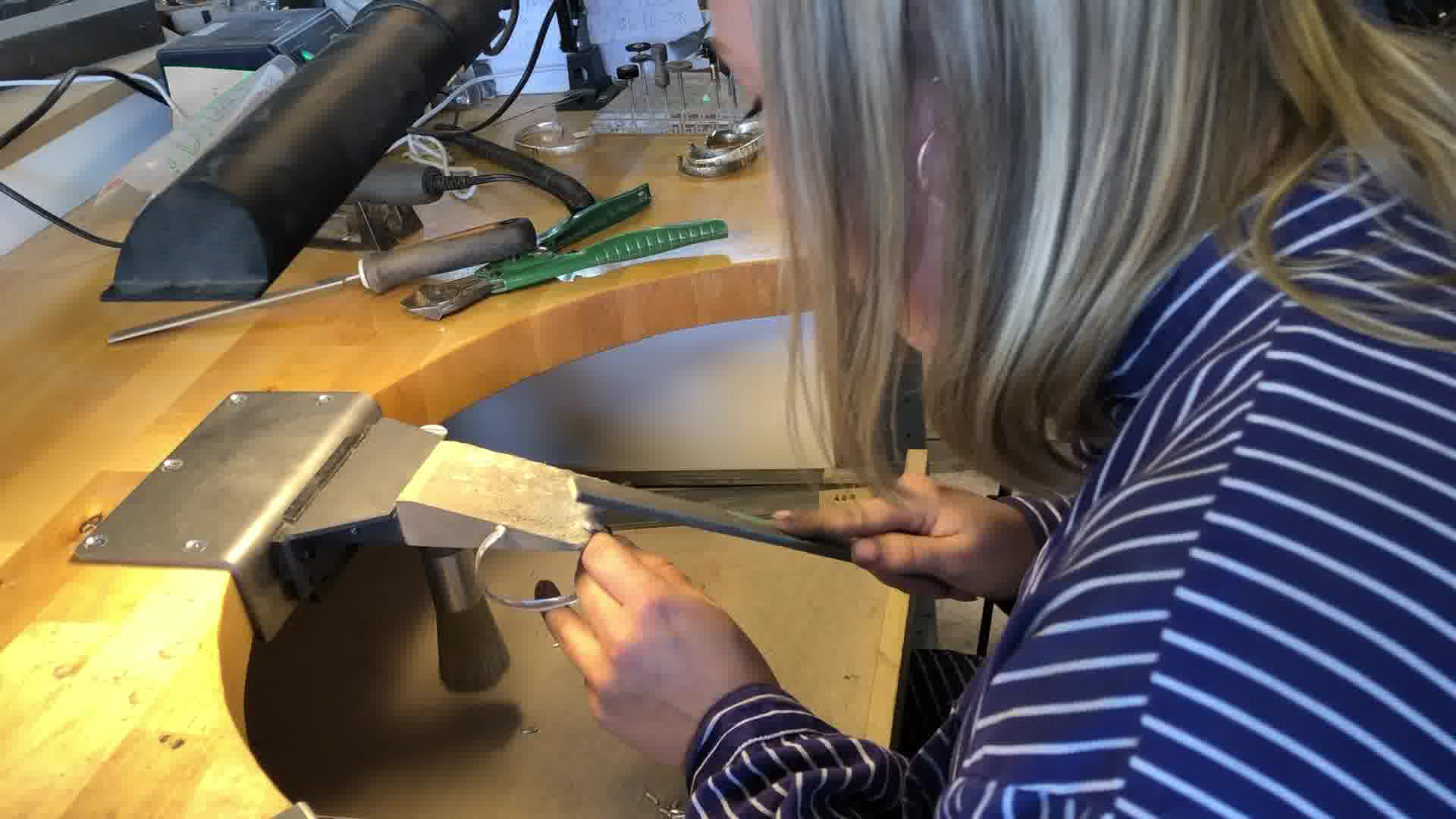 Inspiration for the TREEM collections comes from Hagerbonn's appreciation of nature, particularly the wilderness of the Nordic region where he has spent much of his life. Beyond the appearance of the jewellery, the planet is also taken into consideration during the crafting process. As a fashion designer, Hagerbonn saw an opportunity to make a change within an industry that has become one of the world's largest polluters. To combat the extractive methods of the industry's current practices, TREEM is committed to sustainable production. TREEM uses recycled metals as often as possible and casts their jewellery pieces locally in Sweden. In line with the ambition to have a positive impact, TREEM also ensures that everyone involved in the production process is treated equally and exceptionally. Each piece of TREEM jewellery is composed of high quality material that is meant to last a lifetime – or longer!
TREEM hopes to be the leader of a new generation of decision makers. According to Founder Carl-David Hagerbonn, "The jewellery will be a reminder for the wearer to be true and elegant, and be the identifier for someone standing up for climate action, equality, and fair working conditions." He hopes that people can be continuously inspired and take steps towards change together with TREEM.